Sale!
Medcom Shoulder CPM – 2 Week Rental (3-8 Week Options Available)
$775.00 – $1,425.00
Description
Medcom Shoulder CPM
Features and Benefits:
Reduce your pain through continuous passive motion.

Reduce your joint swelling post surgery through prescribed use of a CPM machine.

CPM machines are proven to inhibit the formation of scar tissue

Maintain and recover your Range of Motion (ROM)

Used in the comfort of your home!
Watch These Informative Videos to Learn More:
CPM's from Medcom:
Shipped directly to your door
CPM's are bagged and sterilized
Simple, Remote setup over the Phone, Skype, Facetime, Etc.
We are On-Call 24/7 to answer your questions
The Chattanooga OptiFlex Shoulder Continuous Passive Motion (CPM) machine is designed to provide a true, anatomical motion for the shoulder. This advanced shoulder CPM machine will improve the patient's comfort, the patient's range of motion recovery, and more beneficial outcomes. You will find that the Chattanooga Optiflex shoulder CPM machine perfectly fits your rehabilitation equipment needs and provides for a full range of treatment protocols with its full range of motion capabilities. The easy-to-use hand control stores the treatment data on a memory card for ensuring proper patient compliance. Fully synchronized motors allow treatment parameters to be customized to meet the patient's specific therapy protocols in ways that other shoulder CPMs simply don't allow for. The fully adjustable seat and ergonomic armrest provide for a comfortable experience during exercise sessions. 
Shoulder CPM Rentals Include:
All-inclusive pricing

FREE ground shipping to and from your home

FREE shoulder CPM pad kit (the fuzzy part where your arm rests)
Technical Data:
Universal Left/Right Shoulder design

Adduction/Abduction: 0°-30°-175°
Internal/External Rotation: 90°-0°-90°
Flexion/Extension: 0°-30°-175°
Horizontal Adduction/Abduction: 0°-125°
Weight: 55 pounds
About Us:
Medcom has over 30 years of direct experience supplying CPM machines to patients through our online store.

Our rentals are easy to set up, use, and return.

We include an easy-to-follow instructional video link with clearly written instructions for every rental we offer.

You will benefit from a pre-installed, super-comfortable pad kit at no extra cost with your rental.
It is very important to do everything that your doctor and physical therapist tell you to do including your exercises! Using both a Shoulder CPM and doing your recommended exercises will enhance your recovery while also reducing your pain and swelling.
You never want to feel pain when using the Shoulder CPM.  If you do, decrease the range of motion until you no longer feel the pain.  Your goal is to feel a light stretch at the end range of motion points.  This will help reduce pain and swelling while increasing your range of motion.
*This product requires a prescription from your doctor.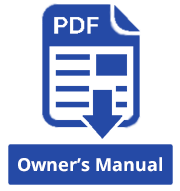 Artromot S3 Shoulder CPM Owner's Manual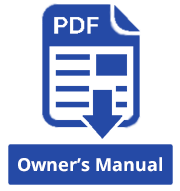 Optiflex S Shoulder CPM Owner's Manual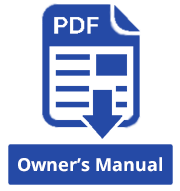 Optiflex S Shoulder CPM Owner's Manual (SN over 7000)
Additional information
| | |
| --- | --- |
| Weight | 50 lbs |
| Dimensions | 24 × 36 × 24 in |
| Select length of rental | 2 week standard rental;, 3 Week Rental [+$125], 4 Week Rental [+$250], 5 Week Rental [+$375], 6 Week Rental [+$500], 7 Week Rental [+$625], 8 Week Rental [+$750] |